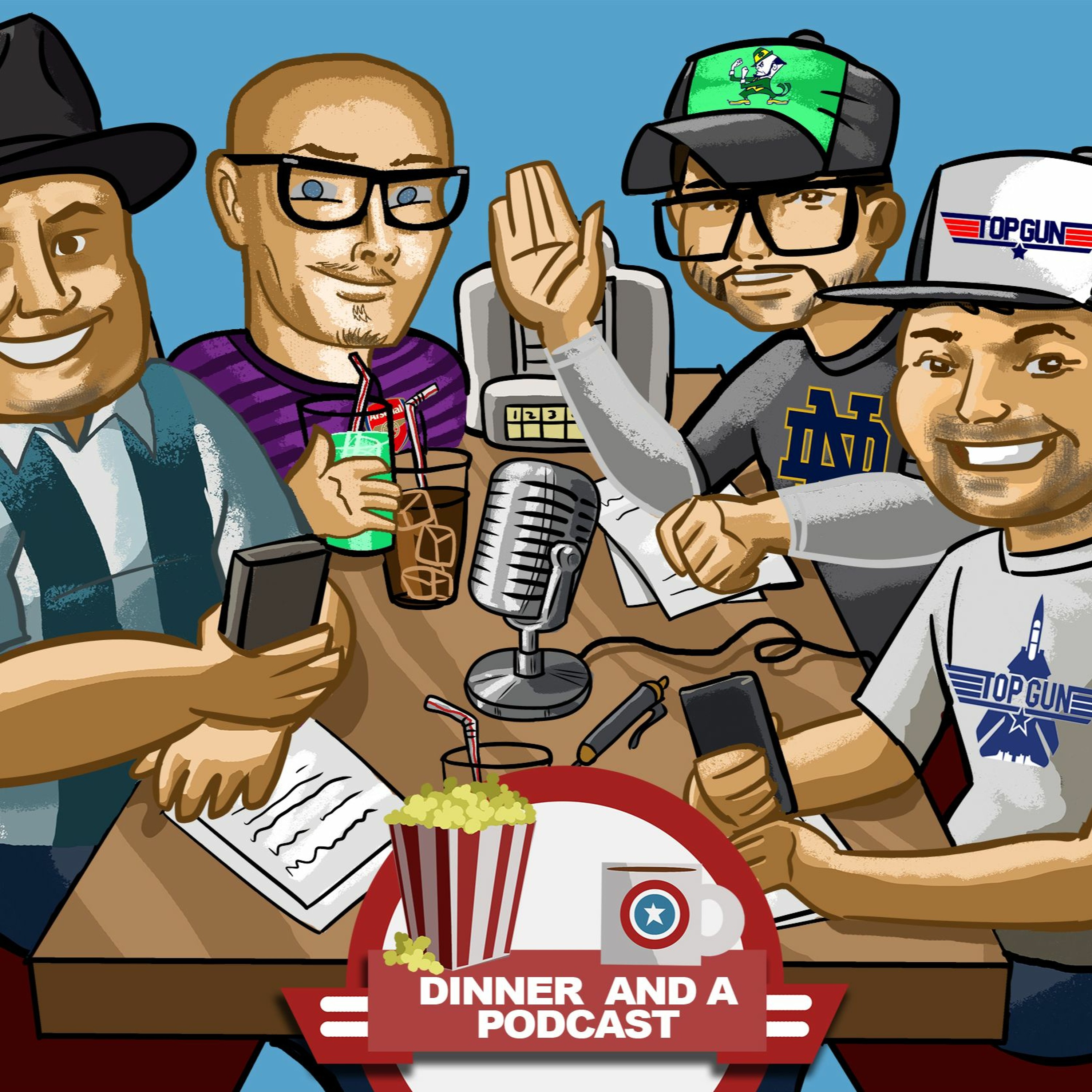 This week on the show the boys talk about movies that they think need or deserve a second chance because they should've been good but they flopped or disappointed us big time!
Make sure to listen to all the shows on the IHOPnetwork!! Which include Aussie and the Pom, Not Another Nerdy Podcast, The Gooners Podcast, Dudes in ToyLand and Legend in my Spare Time, and the Voice of the Whills!
Don't miss our news segment, Joe's Top 10 You Knows its!, as always We waste time so you don't have to, talk this week's comics and see what our followers have to say during social shit time!
Be sure to follow us on Facebook, Twitter, Youtube & Instagram by searching Dinner and a Podcast
Check out our website: www.dinnerandapodcast.weebly.com
Big thanks to all of our patrons!! If you would like to contribute to the show please check our Patron page at https://patron.podbean.com/dinnerandapodcast and see the awesome rewards you can receive.
Check out our friends:
Marie Dizeo on instagram @dizeobakes Tony Wolf on twitter @tonywolfness Al Rosado on instagram @aleroart Andrew Brookes at andrewbrooksportfolio.com Bagofdicks.com https://www.etsy.com/shop/Stevescustomartshop
Todd Nauck Toddnauck.com
5:59-News with Joe 32:50- Wasting time 1:18:05- Main Topic